These are my little saving graces
How did I ever sew without this? I STRONGLY suggest you invest. It makes threading needles easier and makes my floss less likely to tangle, bunch, and fray, making my finished product look neater.
These little buggers are both a gift and a curse. I stab myself constantly. I need 2 hands worth of thimbles. They make it easier to push my needle through the fabric. However, they make my finger sweat and make it hard to pull the needle through. Maybe I should invest in a tailor's thimble.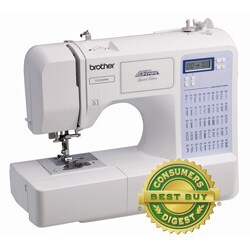 This is the best newer machine I've owned. In my opinion, Singer has the best older, all metal machines and Brother has the best newer, plastic machines. Mine is the Project Runway limited edition. That was one of the selling point for me. I used to love Project Runway. Once it moved to Lifetime, it started to go downhill. OK, back to my machine. It has 50 pre-programed stitches. I love this thing.
My hoop. I have the cheapy [I know it's not a word but i will continue to use it.] wooden hoops, but they seem to break mid project. So I upgraded to plastic. Now my wooden hoops are going to be frames. The less handling, the better. I love my plastic hoop but am so annoyed by the creases it makes. I'm putting a Q Snap on my Christmas list along with a scroll frame.
These are my embroidery scissors. Fiskars mini Craft Scissors. They are so sharp and accruate. Couldn't ask for more.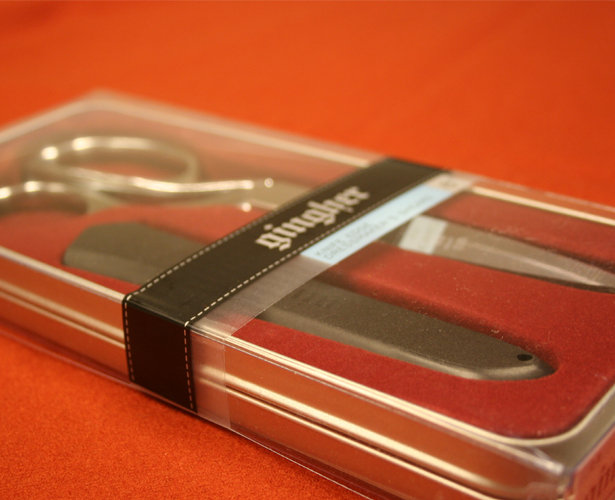 Gingher Dressmaker Shears. I love these. I got them for Christmas last year. I was very happy. Strong, sharp, just all around amazing. *Swoon*